Invisalign Gold Provider
19 June 2018


Categories: Clear Braces Invisalign iTero Scanner Teeth Straightening if(has_tag()): ?>
endif; ?>

The team at Hampsteads are delighted that we have been awarded Invisalign Gold provider status. Such a prestigious ranking is only awarded to those who complete a substantial amount of Invisalign Teeth Straightening cases each year and reflects the experience and commitment that we have at the practice. The Gold Provider status gives our patients piece of mind that they are choosing an expert in the field of Invisalign.

To find out more about our Invisalign Teeth Straightening treatment using clear braces please visit our Invisalign page or call us to book a free consultation.
Father's Day Smiles @ Hampsteads
12 June 2018


Categories: Teeth Whitening if(has_tag()): ?>
endif; ?>

With Father's Day fast approaching, are you shopping for the stereotypical gifts that Dads are known for: socks, ties, and random tools? While those are all great gifts, why not give your Dad something that can truly change his life?

A whiter, brighter smile and a free Selfie Stick for Dad!!

The best part is that you can choose from an number of different teeth whitening treatments to suit your budget and Dad's smile. Maybe your dad is the type of person who would never choose teeth whitening for himself but has always wanted to get it done.

Call 01609 761377 to order your teeth whitening gift voucher quoting 'Father's Day Selfie'. Vouchers available in various denominations.
Invisalign Clear Braces
27 February 2018


Categories: Invisalign iTero Scanner Teeth Straightening Uncategorized if(has_tag()): ?>
endif; ?>

I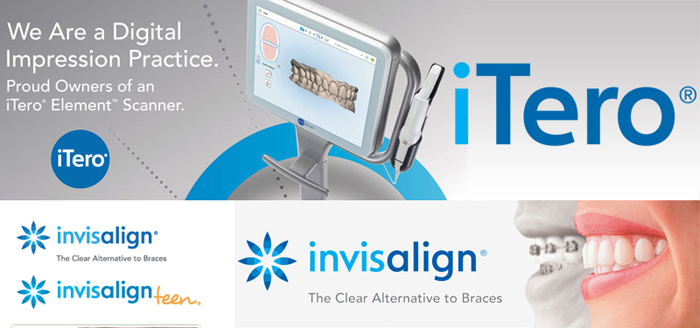 Would you like to see exactly how your smile would look after Invisalign treatment?
The iTero Digital Scanner from Invisalign is an innovative piece of orthodontic technology which enables us to get a clear picture of your teeth. The scan appears in 3D giving us the best picture possible of what your teeth and jaws currently look like and how they'll be improved after Invisalign treatment. The real bonus is that you can see the results we could achieve even before we start.
Hampsteads is the only practice in Northallerton with this new technology, enabling us to perform a scan and see the results there and then. Call us to book a free consultation on 01609 761377.
New Year, New Smile With Invisalign Clear Braces
6 February 2018


Categories: Invisalign iTero Scanner Teeth Straightening Teeth Whitening if(has_tag()): ?>
endif; ?>

Would you like straight teeth without having 'train track' braces?
Would you like a FREE Smile evaluation and scan?
Would you like FREE Teeth Whitening at the end of your straightening treatment?

For anyone considering Invisalign teeth straightening then NOW is the time. We have the most spectacular one off discount on Invisalign running until the end of February 2018.

FREE 3D Invisalign Smile Evaluation & Scan worth £200,
FREE Teeth Whitening worth £229
Half price Invisalign Vivera Retainers saving up to £200.
That's a massive saving of over £600. Offer ends 28th February. Call us on 01609 761377 to start your Invisalign journey today.
5 Benefits To Choosing Invisalign Clear Braces
9 January 2018


Categories: Invisalign Teeth Straightening if(has_tag()): ?>
endif; ?>

Our practice in Northallerton provides Invisalign braces; a nearly invisible brace system which effectively straightens teeth. Invisalign braces are hugely popular and are the leading choice when it comes to discreet teeth straightening.

5 Benefits to choosing Invisalign Clear Braces:
Customised – We will take impressions of your teeth from which Align Technology produces your own personal custom made aligners.
Removable – Invisalign Aligners can be removed to eat, to brush your teeth and floss and you may choose to remove them briefly for special occasions.
Effective – Teeth alignment will start straight away, so even before your Invisalign treatment has finished, you will begin enjoying the benefits of a better smile.
Invisible – Invisalign Aligners are virtually invisible, so no-one will notice you're straightening your teeth.
Comfortable – Invisalign Aligners are comfortable to wear as there are no metal wires or brackets that could potentially irritate your mouth or gums. Some people may experience temporary minor discomfort at the beginning of each new treatment stage when they insert a new aligner.
Finance is available on all our teeth straightening treatments enabling you to spread the cost over an agreed period that fits with your budget.
It's A Kind Of Magic!
12 December 2017


Categories: The Wand Anaesthetic if(has_tag()): ?>
endif; ?>

How the Wand™ is making pain-free dentistry a reality.

Embracing the latest technology in anaesthetic delivery, Hampsteads in Northallerton has become one of the first in the area to conquer the fear, pain, and anxiety of injections.

The revolutionary new treatment, called The Wand™, offers a computer controlled local anaesthesia delivery system bringing the days of painful injections to an end. It represents the first major technological advance in anaesthetic delivery since the syringe was first invented over one hundred & sixty years ago.
The Key To Lasting Oral Health
29 November 2017


Categories: Dental Hygiene if(has_tag()): ?>
endif; ?>

When it comes to maintaining oral health, it is the hygienist who is often the most important person in the practice.

A dental hygienist is a specially trained professional who works with the dentist to provide specialist care to help you maintain your orals health and prevent decay. They will work with you to ensure teeth and gums are kept healthy and fresh through a mixture of treatment at ther practice and advice and guidance on how to look after your teeth and gums at home.
Mouth Cancer Action Month
8 November 2017


Categories: Oral Cancer if(has_tag()): ?>
endif; ?>

Mouth Cancer Action Month is a charity campaign which aims to raise awareness of mouth cancer and make a difference by saving thousands of lives through early detection and prevention.

Throughout November the aim is to get more mouth cancers diagnosed at an early stage by increasing education of the risk factors and signs and symptoms while encouraging everybody to discuss them with their dentist. At Hampsteads, we use the VelScope for early detection of oral cancer. Early detection can help save lives.

In the UK, more than 7,000 people were diagnosed with mouth cancer last year. The disease has grown by a third in the last decade and remains one of very few cancers which are predicted to increase further in the coming years… that's why Mouth Cancer Action Month is so important.
Welcome to the iTero Scanner
8 November 2017


Categories: iTero Scanner Teeth Straightening if(has_tag()): ?>
endif; ?>

We are delighted to announce that we have invested in the latest technology for 3D intra-oral scanning for Invisalign teeth straightening and for restorations.

The iTero intra-oral scanner is designed to deliver speed, reliability, intuitive operations, and outstanding visualisation capabilities. This technology allows us to deliver pinpoint accuracy dentistry by taking a highly accurate, digital, 3D image of the inside of a patient's mouth. For Invisalign teeth straightening this technology allows you to see your teeth moving into the desired position.
Invisalign Teeth Straightening In Northallerton
10 October 2017


Categories: Invisalign Teeth Straightening if(has_tag()): ?>
endif; ?>
Invisalign Teeth Straightening in Northallerton
Have you always wanted a straighter smile but perhaps feel awkward or embarrassed about having braces? Have you considered Invisalign treatment?
Invisalign Teeth Straightening provides an option to straighten your teeth without the need for brackets or wires. So if you are an adult or teen with crooked, misaligned or overcrowded teeth and do not wish to have metal braces then Invisalign is the perfect solution for you.
Invisalign is an innovative treatment that consists of a series of custom made,  transparent, removable aligners, which help your teeth move into their correct position over a prescribed period of time.