Innovative new teeth whitening treatment giving fast effectiveness results
7 November 2019


Categories: Teeth Whitening Teeth Whitening Uncategorized if(has_tag()): ?>
endif; ?>
Introducing BEAM in-office teeth whitening
The BEAM In-Office professional whitening system is one of our most effective whitening system and is designed for people who want to significantly whiten their teeth to a considerably whiter shade in the fastest time.
It is a treatment that begins with a one hour 15 minute appointment in our dental surgery where the professional whitening gel is applied to your teeth. Our BEAM LED light is then used to accelerate the whitening process whilst you are in the chair.
You will then be given whitening gel to use alongside custom-fitted whitening trays at home following the appointment.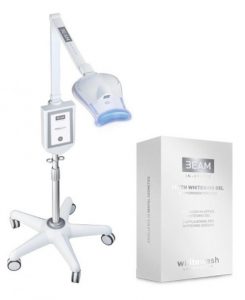 Am I suitable for Invisalign Teeth Straightening?
12 February 2019


Categories: Clear Braces Invisalign Invisalign Teen Teeth Straightening if(has_tag()): ?>
endif; ?>

When most people think of teeth straightening, they imagine unsightly and painful metal braces. However, major advances in dental care allow patients to straighten their teeth without metal wires and brackets. If you're looking for a discreet teeth straightening option, then why not consider Invisalign which can be used to treat many different smile issues.

What Problems Does Invisalign Fix?

Gaps: Gaps can leave your teeth vulnerable to decay and your gums vulnerable to infection. Invisalign can easily bring teeth together and close considerable gaps giving you a beautiful, straight smile.

Crowding: Crowding occurs when the teeth grow too close together and displace each other. Crowding makes it difficult to floss and brush properly and can increase one's risk of gum disease or tooth decay.

Improper Bite: The misalignment of teeth can lead to an improper bite, which can in turn cause a number of jaw complications. Common bite problems include an overbite, underbite, and crossbite. Temporomandibular joint (TMJ) disorder is one condition associated with bite issues.

The Benefits of Invisalign

Here are just a few benefits you can expect when straightening your teeth with Invisalign.

Discreet Straightening: Thanks to Invisalign's clear plastic aligners, no one will know that you're undergoing orthodontic treatment unless you tell them. Since the aligners are removable, you can clean your teeth and eat and drink as normal.

Boosted Confidence: Frequent smiling is an important indicator of confidence. Invisalign will give you a beautiful, straight  smile that you want to show off.

Improved Oral Health: If malocclusion is making it difficult for you to clean your teeth or chew your food properly, it's only a matter of time before you start noticing considerable health problems. A straight set of teeth is important for your appearance and your overall well being.

If you have crooked or overlapping teeth, or a gappy smile and would like to discuss your treatment options please give us a call and book a free of charge consultation.

At Hampsteads we are experts in Invisalign and all types of orthodontic treatment. We will always talk to you about all your options. Creating beautiful smiles no matter how challenging is what we do!

Visit our Special Offers page to find out if there are any current offers on Invisalign Teeth Straightening treatment
Teeth Straightening for Teenagers
14 November 2018


Categories: Clear Braces Invisalign Invisalign Teen iTero Scanner Teeth Straightening if(has_tag()): ?>
endif; ?>

What are the benefits of Invisalign Teen?

Invisibility

One of the main complaints that teenagers have about metal braces is that they are so visible and prominent. Most teenagers have teeth straightening treatments during the period of their lives when personal appearance becomes very important to their peers to themselves. One of the major benefits of Invisalign teen is that they are virtually invisible and they do not interfere with the teenager's voice or speaking patterns.

Fewer Food Restrictions

Another of the biggest complaints about metal braces is how restrictive they are when it comes to food. Metal braces are very easily damaged by certain foods. Invisalign, on the other hand, allows teenagers to eat whatever they want, since the aligners are removed for eating. Because the child actually has the ability to take out the teeth-straightening device, there is no possibility of damage, and therefore no limit on what the teenager is allowed to eat.

Easier to Care for

When a teenager first has their braces put on, they are usually provided with a special set of tooth brushes that make it easier for them to clean around the brackets and wires. The cleaning process for bracket and wire braces is very time consuming if done properley.  Because of this, some teenagers will simply forgo the process, brushing quickly and not taking the time to really get their teeth clean.

With Invisalign, however, all the teen has to do is take out the aligners, brush them down, brush his/her teeth as normal, and then replace the aligners. As long as this is done properly, Invisalign is far less likely to cause cavities or damage the teeth in any other way.

Less Painful

The pain and discomfort is probably the biggest complaint of traditional braces, aside from how visible they are. Not only are they uncomfortable to put on, every adjustment can be uncomfortable, as well as just the general discomfort of having that much metal in your mouth. Though with Invisalign Teen, there will still be some slight soreness and discomfort, there will be far less than with metal braces.

In summary, Invisalign Teen is perfect for teenagers, who can greatly benefit from all of the features that these invisible, plastic teeth aligners have to offer. Call us to book your Invisalign Teen consultation today on 01609 761377.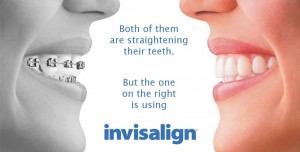 Invisalign Smile Assessment Week
14 November 2018


Categories: Clear Braces Invisalign iTero Scanner Teeth Straightening if(has_tag()): ?>
endif; ?>

By attending a free smile assessment you will be able to see first-hand what your desired smile could look like before you commit to treatment. We believe this is a fantastic opportunity for our patients to benefit from FREE a consultation at our Northallerton Practice

Want to know more about Invisalign Teeth Straightening?

Invisalign straightens teeth using a series of custom made aligners. Comfortable, clear and removable- Invisalign will transform your smile without disrupting your life. Something that over 3 million people worldwide have already discovered.

By using advanced technology, we can treat a broad range of dental issues with Invisalign. The issues include;

Overcrowded teeth
Widely spaced teeth
Cross bite
Deep bite
Under bite

Call us to book your free smile assessment today!
Invisalign Gold Provider
19 June 2018


Categories: Clear Braces Invisalign iTero Scanner Teeth Straightening if(has_tag()): ?>
endif; ?>

The team at Hampsteads are delighted that we have been awarded Invisalign Gold provider status. Such a prestigious ranking is only awarded to those who complete a substantial amount of Invisalign Teeth Straightening cases each year and reflects the experience and commitment that we have at the practice. The Gold Provider status gives our patients piece of mind that they are choosing an expert in the field of Invisalign.

To find out more about our Invisalign Teeth Straightening treatment using clear braces please visit our Invisalign page or call us to book a free consultation.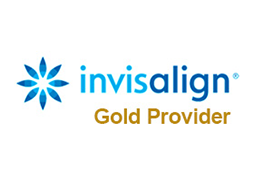 Father's Day Smiles @ Hampsteads
12 June 2018


Categories: Teeth Whitening if(has_tag()): ?>
endif; ?>

With Father's Day fast approaching, are you shopping for the stereotypical gifts that Dads are known for: socks, ties, and random tools? While those are all great gifts, why not give your Dad something that can truly change his life?

A whiter, brighter smile and a free Selfie Stick for Dad!!

The best part is that you can choose from an number of different teeth whitening treatments to suit your budget and Dad's smile. Maybe your dad is the type of person who would never choose teeth whitening for himself but has always wanted to get it done.

Call 01609 761377 to order your teeth whitening gift voucher quoting 'Father's Day Selfie'. Vouchers available in various denominations.
Invisalign Clear Braces
27 February 2018


Categories: Invisalign iTero Scanner Teeth Straightening Uncategorized if(has_tag()): ?>
endif; ?>

I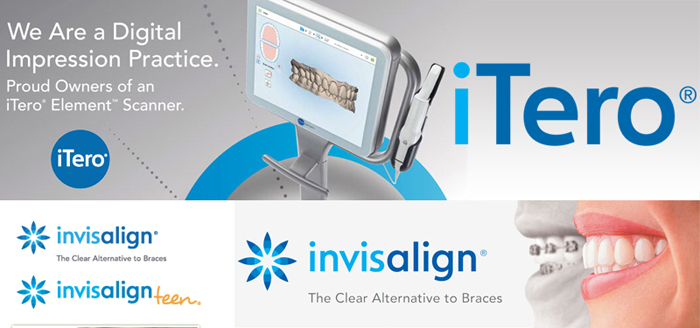 Would you like to see exactly how your smile would look after Invisalign treatment?
The iTero Digital Scanner from Invisalign is an innovative piece of orthodontic technology which enables us to get a clear picture of your teeth. The scan appears in 3D giving us the best picture possible of what your teeth and jaws currently look like and how they'll be improved after Invisalign treatment. The real bonus is that you can see the results we could achieve even before we start.
Hampsteads is the only practice in Northallerton with this new technology, enabling us to perform a scan and see the results there and then. Call us to book a free consultation on 01609 761377.
New Year, New Smile With Invisalign Clear Braces
6 February 2018


Categories: Invisalign iTero Scanner Teeth Straightening Teeth Whitening if(has_tag()): ?>
endif; ?>

Would you like straight teeth without having 'train track' braces?
Would you like a FREE Smile evaluation and scan?
Would you like FREE Teeth Whitening at the end of your straightening treatment?

For anyone considering Invisalign teeth straightening then NOW is the time. We have the most spectacular one off discount on Invisalign running until the end of February 2018.

FREE 3D Invisalign Smile Evaluation & Scan worth £200,
FREE Teeth Whitening worth £229
Half price Invisalign Vivera Retainers saving up to £200.
That's a massive saving of over £600. Offer ends 28th February. Call us on 01609 761377 to start your Invisalign journey today.
5 Benefits To Choosing Invisalign Clear Braces
9 January 2018


Categories: Invisalign Teeth Straightening if(has_tag()): ?>
endif; ?>

Our practice in Northallerton provides Invisalign braces; a nearly invisible brace system which effectively straightens teeth. Invisalign braces are hugely popular and are the leading choice when it comes to discreet teeth straightening.

5 Benefits to choosing Invisalign Clear Braces:
Customised – We will take impressions of your teeth from which Align Technology produces your own personal custom made aligners.
Removable – Invisalign Aligners can be removed to eat, to brush your teeth and floss and you may choose to remove them briefly for special occasions.
Effective – Teeth alignment will start straight away, so even before your Invisalign treatment has finished, you will begin enjoying the benefits of a better smile.
Invisible – Invisalign Aligners are virtually invisible, so no-one will notice you're straightening your teeth.
Comfortable – Invisalign Aligners are comfortable to wear as there are no metal wires or brackets that could potentially irritate your mouth or gums. Some people may experience temporary minor discomfort at the beginning of each new treatment stage when they insert a new aligner.
Finance is available on all our teeth straightening treatments enabling you to spread the cost over an agreed period that fits with your budget.
It's A Kind Of Magic!
12 December 2017


Categories: The Wand Anaesthetic if(has_tag()): ?>
endif; ?>

How the Wand™ is making pain-free dentistry a reality.

Embracing the latest technology in anaesthetic delivery, Hampsteads in Northallerton has become one of the first in the area to conquer the fear, pain, and anxiety of injections.

The revolutionary new treatment, called The Wand™, offers a computer controlled local anaesthesia delivery system bringing the days of painful injections to an end. It represents the first major technological advance in anaesthetic delivery since the syringe was first invented over one hundred & sixty years ago.